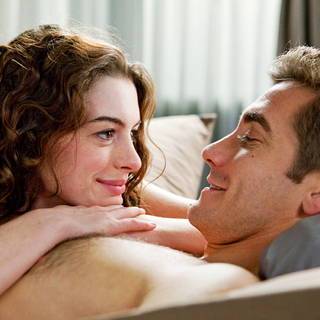 An international trailer for "Love and Other Drugs" has been made available for viewing pleasure, showing the real issue in the movie which is new lovebirds who are threatened to be separated by the woman's health scare. The sultry side of Jake Gyllenhaal's Jamie is additionally highlighted in the first few seconds of the trailer when he is seen hooking up with a number of different girls.
Jamie is a drug salesman whose relentless and nearly infallible charm serve him well with the ladies and in the cutthroat world of pharmaceutical sales. He then meets Anne Hathaway's Maggie, an alluring free spirit who won't let anyone or anything tie her down, who is exactly his match.
To Read More Click Here.