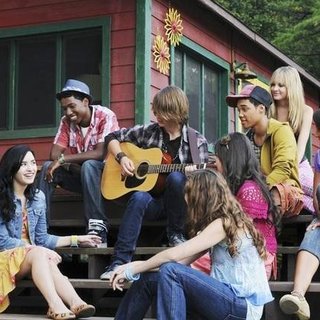 Disney Channel unleashed the last promo of "Camp Rock 2: The Final Jam" before it premieres on September 3. Without giving away too much of the plot, the new TV spot packs in the dance sequences by the kids from both Camp Rock and its rival Camp Star.
Mitchie can't wait to return to Camp Rock so that she and rock star Shane Gray can spend the summer making music and having fun with their friends. But when Mitchie arrives, she discovers that Camp Star, a slick new camp across the lake, has lured many campers and instructors away, threatening the very existence of Camp Rock.
To Read More Click here.