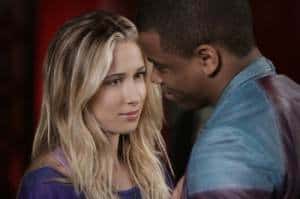 We are rapidly approaching the end of season 2 of 90210, but there's still a few more episodes to go. A new episode will be airing on May 11 and it signals the return of a creepy character (three guesses on who that is). The CW has released promo photos and a long synopsis, which you can view below.
RYAN O'NEAL AND LATIN POP STAR DIEGO BONETA GUEST STAR; SILVER AND TEDDY DECIDE TO DO THE MATTRESS MAMBO.
To Read More Click Here.