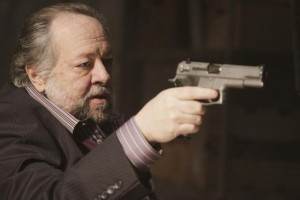 FlashForward will be returning from its extremely long hiatus on March 18 with a special two-hour episode. ABC has posted promo photos and a synopsis, which you can view below.
MARK IS SUSPENDED FROM THE FBI, DEMETRI TEAMS WITH CIA AGENT VOGEL TO SEARCH FOR LLOYD WHILE MARK RESUMES HIS OWN INVESTIGATION INTO HIS DISAPPEARANCE, AND JANIS LEARNS SOME FAMILY SECRETS ABOUT SIMON, ON THE TWO-HOUR RETURN OF ABC'S "FLASHFORWARD".
To Read More Click Here.