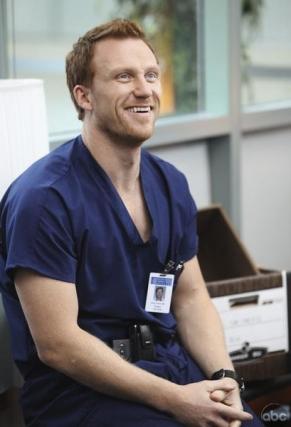 Dr. Owen Hunt's Post Traumatic Stress Disorder (PTSD) reared its ugly head in frightening fashion last season when he began sleep-choking a stunned Cristina.
That wasn't the last we've seen of it. Yesterday, Kevin McKidd alluded to things from Owen's past coming up beyond Teddy that influence our favorite redhead.
Could a return of his condition be one of those things? According to Fancast, the upcoming episode "Suicide Is Painless" features his PTSD on full display again.
To Read More Click Here.