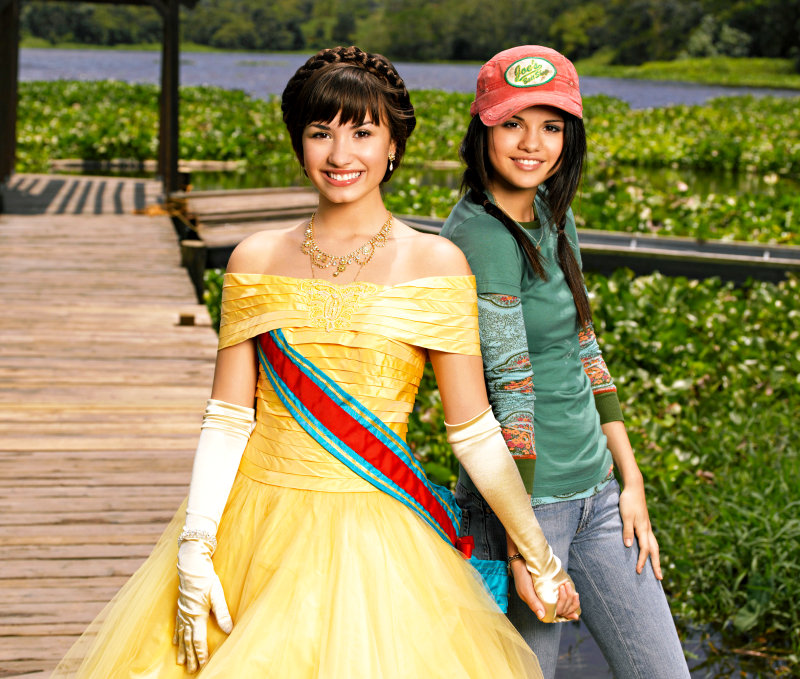 Demi Lovato and Selena Gomez will, on June 26, team up for a new Disney Channel original TV movie "Princess Protection Program". A couple of sneak peeks are released along with two short behind-the-scenes.
The first sneak peek is on a bowling game where Rosie (Demi) catches the attention of Donnie (Robert Adamson). Carter (Selena), who has a crush on him, is feeling a little jealousy and she withdraws from the game when Rosie impresses the others with her lucky strikes.
The second sneak peek, which is longer in duration, shows Rosie in trouble at a yogurt parlor when the machine starts acting. Things get worse when Chelsea (Jamie Chung) manipulates her further by asking Bull (Kevin G. Schmidt) to press the self-clean button.
The behind-the-scenes are provided as part of the DVD promo. Containing comments from the cast and some scenes from the movie, the behind the scenes focus the discussion on how to be a princess and what kind of princess they want to portray in the movie.
These footage will be available on the Extended Edition DVD called "The Princess Protection Program Royal B.F.F." which will be available just four days (June 30) after the premiere on TV. Also included is a music video of "One and the Same" by Demi Lovato and Selena Gomez and a "B.F.F." necklace attached on the box.