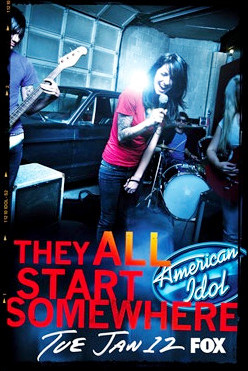 The key dates of "American Idol" season 9 are unveiled, America will get to vote for their favorites starting February 23. As previously revealed in its midseason schedule, FOX would premiere the singing competition on January 12. The date will be kicked off with the audition in Boston where Victoria Adams serves as guest judge.
After the premiere, "Idol" will continue with several audition episodes between January 13 to February 2. There will be a special episode called "The Road to Hollywood" before the show commences with the Hollywood Week rounds on February 9 to February 17. Ellen DeGeneres who replaces Paula Abdul as the permanent judge will join the lots in the Hollywood Week.
Instead of going from Top 36 to straight Top 12, the show changes the format a bit by going straight to Top 24 comprised of 12 women and 12 men. Audience will then get to pick the finalists whose struggle to victory will begin on March 16. Another key date is the return of Idol Gives Back on April 21, meaning the final could be somewhere in late May.
To Read More Click here.