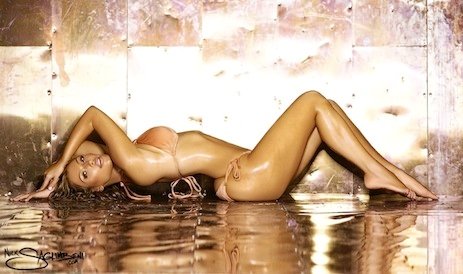 Kim Kardashian surely knows how to drag attentions. The "Keeping Up with the Kardashians" star recently posted a sultry image of herself which is part of her upcoming 2011 calendar and made it into her Twitter page background.
Along with the picture, Kim wrote, on Wednesday, August 18, "New twitter background... its a sneak peak from an upcoming calendar shoot... it will be up only for one night!" The image shows the reality TV star posing in a spread eagle as she was oiled up in brown bikinis which perfectly match her skin.
To Read More Click Here.