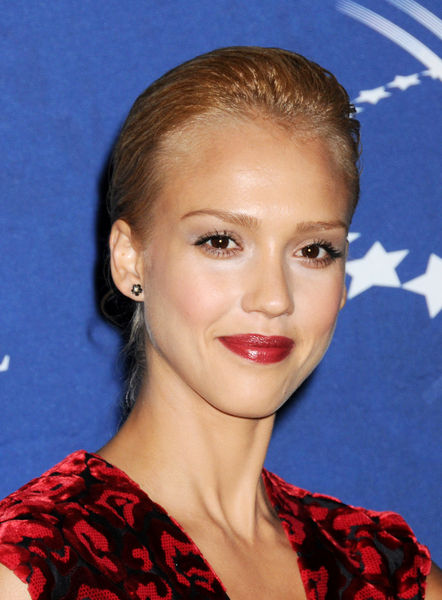 "Little Fockers" is likely to have Jessica Alba among its cast. The Hollywood Reporter's Risky Biz Blog has got the scoop that the 28-year-old actress is in negotiations to take on a key role in the third installment of "Meet the Parents" franchise.
Should the deal is made, the actress who portrays Sue Storm in the last two "Fantastic Four" movies will play an attractive pharmaceutical rep who makes all the male characters in the story smitten by her. She'll join the cast that include Ben Stiller, Teri Polo, Robert De Niro, Blythe Danner and Owen Wilson.
"Little Fockers" will revolve around the children of Greg Focker and Pam Byrnes. De Niro and Jane Rosenthal are serving as producers. "College Road Trip" star Raven-Symone is rumored to be linked to the part of Fockers' babysitter, Tamyra. Director Paul Weitz replaces series helmer Jay Roach for the movie that is set to be debuted in theaters across the U.S. on July 30, 2010.
Having credits in various feature films, Jessica Alba was last seen starring in 2008's "The Love Guru". She has recently completed shooting for "Machete" and "The Killer Inside Me". Expected to make a return as Nancy Callahan in "SIN CITY 2", the mother of one will be seen in the big screen on February 12, 2010 when "Valentine's Day" opens wide in U.S. theaters.