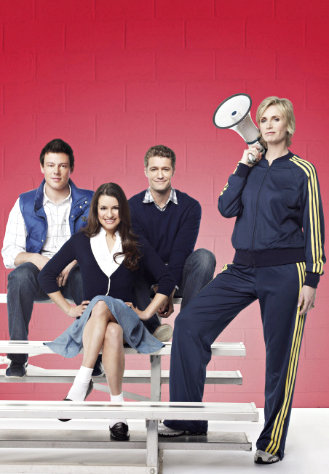 Fans of hit U.S. TV show "Glee" have been given the chance to see the season premiere early at exclusive charity screenings. A new episode of the series, which stars Lea Michele and Cory Monteith, is set to debut in America on April 13, but a few lucky fans will get to see it a week in advance.
Fox network executives have announced they are holding a string of early viewings to raise funds for the Grammy in the Schools music education program. For just $15, "Glee" followers can attend screenings next week in New York City, Chicago, Illinois and Austin, Texas.
"Glee" follows Glee Club at the fictional McKinley High School. The first episode of the TV series was aired on September 9, 2009 and it has won 2010 Golden Globe Awards for Best Television Serier - Musical or Comedy.