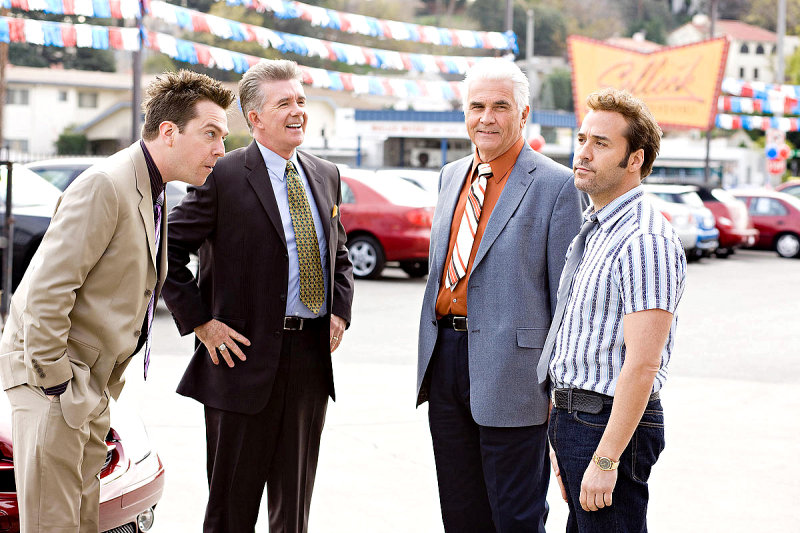 Another red band trailer for "The Goods: Live Hard, Sell Hard" has made its way out. Debuted via Funny or Die, this latest sneak peek at the comedy is relatively shorter than the first red band trailer released months before. Though so, it still manages to let out a number of never-before-seen footage from the film.
Contrary to the previous trailer which focuses on introducing Jeremy Piven's character Don Ready, this new one highlights on how Ready psyches up his sales team to turn a failing auto dealership's Fourth of July sale into major profitable event. The restricted promo video also gives out more on the dinner table scene where Ready tells his ragtag crew what they should prepare for the next day.
"The Goods: Live Hard, Sell Hard" is directed by Neal Brennan. "Entourage" actor Jeremy Piven stars with the supporting cast that include Kathryn Hahn, Ving Rhames, David Koechner and James Brolin. Originally titled "The Goods: The Don Ready Story", the movie revolves around salesman, lover and song stylist Don Ready.
When an ailing local car dealership is on the brink of bankruptcy, they call on this used-car liquidator to turn their Fourth of July sale into a major profitable event. Bringing his ragtag crew along, Ready comes to sell, drink and go to strip clubs. But, little that he knows, he is about to fall in love and find his soul. The comedy film produced by Will Ferrell, Adam McKay, Chris Henchy is going to come out in U.S. theaters on August