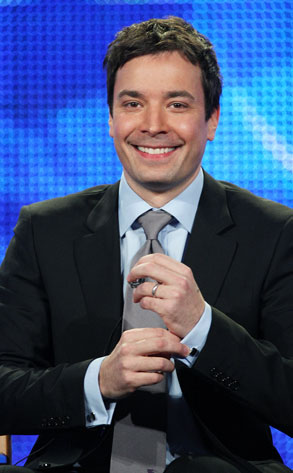 Memo to Jimmy Fallon's nervous energy: Cool it for a bit. Your guy didn't tank.
Fallon survived his first full week as host of Late Night, holding off Craig Ferguson and an especially strong Jimmy Kimmel, the latest Nielsen late-night ratings show.
For the week of March 2-6, Fallon averaged 2.4 million viewers, well ahead of Ferguson's Late Late Show (1.9 million) and out in front of a Bachelor-boosted Jimmy Kimmel Live (2 million).
Fallon, aided by his own much-watched premiere night, even bested Conan O'Brien. O'Brien was averaging 2 million viewers as Late Night host before departing to prep for his Tonight Show takeover.