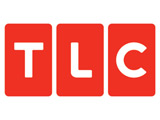 The TLC network has renewed One Big Happy Family for a second season.
The network has ordered twelve new episodes of the reality show, double what the first season offered last December.
"Obesity is an epidemic in America, so it's no surprise that viewers fell in love with the Coles family as they began their weight loss journey," Mike Duffy, the network's senior vice president, told The Hollywood Reporter.
The docu-drama follows the struggles of an obese family of four that collectively weigh more than 1,400 lbs (100 st).
"With four different perspectives, every viewer has someone they can relate to but, ultimately I think people root for them because they're refreshingly sweet, funny and honest."
The second season of One Big Happy Family will debut in July.