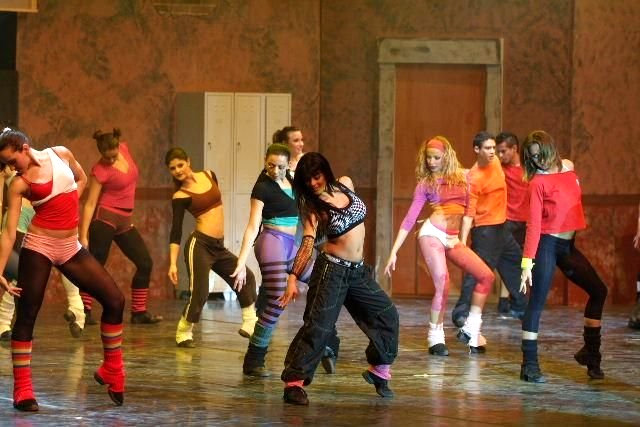 First looks at "Fame", the reinvention of the original Oscar-winning hit film, has been provided through a featurette. Entitled "Meet the Cast", the featurette has been premiered exclusively on MySpace Movies around noon on Friday, February 20, and serves as an introduction to the cast ensemble that include Kay Panabaker, Anna Maria Perez de Tagle, Naturi Naughton, Paul McGill and Collins Pennie.
In it, the actors as well as director Kevin Tancharoen explain what the movie is all about and what is required from the actors starring in the film. Aside from that, the featurette also exposes the filming, recording and photo sessions with the cast. Meanwhile, a dance audition tape has also been outed. It displays one of the auditioning dancers showing his tap dancing skills.
An updated version of the 1980 musical, "Fame" follows a talented group of dancers, singers, actors, and artists over four years at the New York City High School of Performing Arts as they are given a chance to live out their dreams. But, in an incredibly competitive atmosphere, plagued by self-doubt, each student's passion will be put to the test and they will discover who among them will achieve fame.
Starring Asher Book as Marco, Kristy Flores as Rosie, Paul Iacono as Neil, Paul McGill as Kevin, Naturi Naughton as Denise, Kay Panabaker as Jenny, Kherington Payne as Alice and many others, the drama musical was written by Aline Brosh McKenna and Allison Burnett. It will be distributed by MGM across the U.S. on September 25.