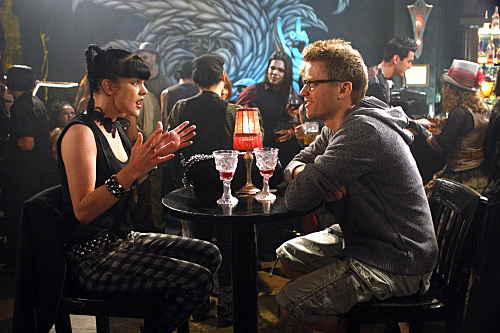 Next week's new episode of NCIS: Los Angeles will feature a familiar face.
When Callen and Hanna come across a serial killer, NCIS forensics expert Abby Sciuto flies across the country to offer her expertise on the man she refers to as "The Phantom."
She's been following his killings (14 in two years) and wants to help bring the murderer to justice. Might she end up as his next victim, however?
We doubt it, but the following promo for "Random on Purpose" hints that things don't go so smoothly on the west coast for Abby: