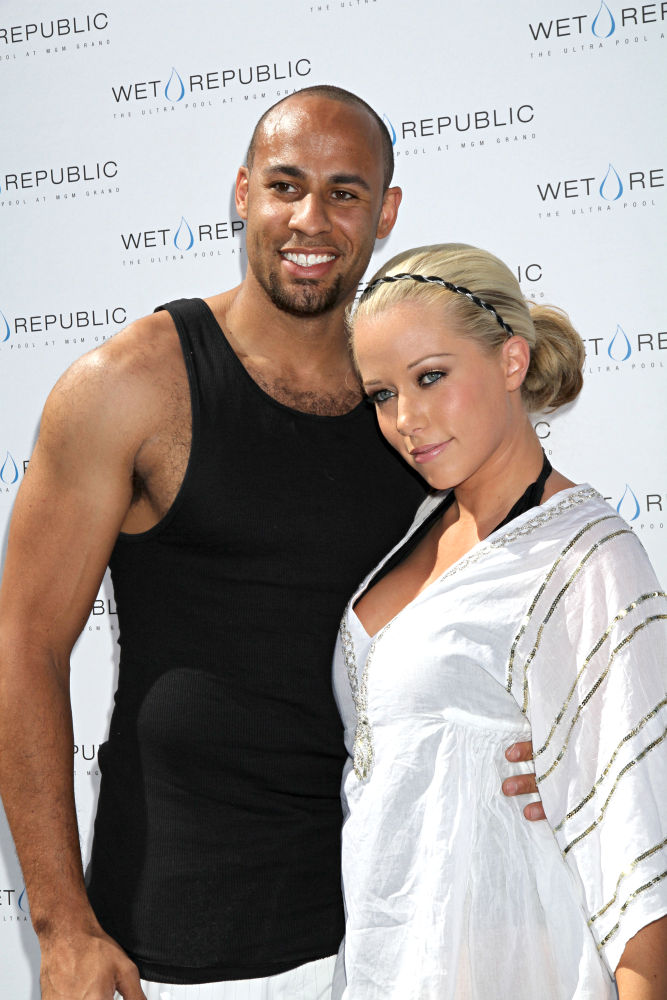 Kendra Wilkinson has spoken for her husband Hank Baskett, debunking reports that the Philadephia Eagles' wide receiver hit two strip clubs once he learned about her sex tape and even when she was eight months pregnant. Asked by TMZ cameramen about the stories, the 25-year-old beauty called them "lies."
The report was first run by Life & Style. An acquaintance of Hank's, Carl Miller, told the site that he accompanied him to Rick's Cabaret in Houston on November 28, 2009 and then to the King of Diamonds Gentleman's Club in Miami in early February.
"Hank went to the private VIP room with two girls. Everyone knows what goes on in those rooms - I don't need to spell out what happened," Carl said on their first raunchy night out. Meanwhile, their second visit was to a party at the King of Diamonds Gentleman's Club. Kendra, at that time, reportedly hosted a bash at Passion nightclub in the Hard Rock Hoteland had a bikini photo shoot.
To Read More Click Here.