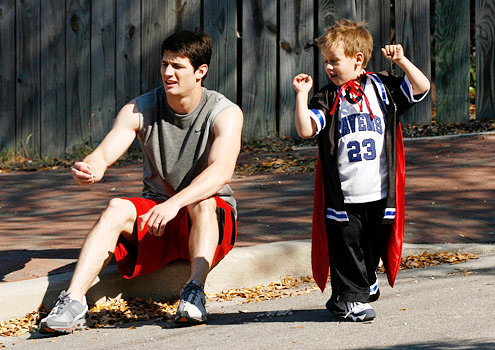 One scene is clipped from the upcoming episode of "One Tree Hill", exposing a bonding time between father and son, Nathan and Jamie. The family is getting ready to move to Barcelona where Nathan has been offered a basketball deal for a full year.
Also in the episode called "Some Roads Lead Nowhere", Brooke struggles to accept Julian's reaction to Alex's crisis. Quinn helps Clay hatch a plan to win back Nathan as a client. Meanwhile, Millie's downward spiral puts her and Mouth at a crossroads, and Dan Scott's pronouncement shocks Rachel and his audience.
"Nowhere" will be the last episode airing in 2009. The show will return on January 18, take a break between March and April, and come back with new episodes on April 19. "Hill" is giving up its Monday night slots for a new series "Life Unexpected" during the hiatus.