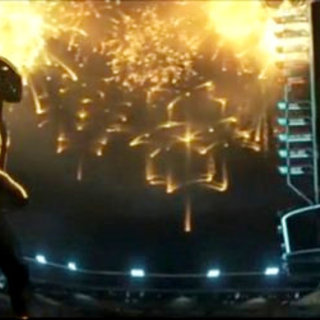 The attendees of "Tron Legacy" panel at San Diego Comic Con on Thursday, July 22 were treated with a long clip in addition to a new trailer. A fan apparently taped the clip while it was screened during the presentation and has shared the bootleg version via internet.
It opens with Sam Flynn who finds himself captured by some men in uniforms in cyber universe. He enters a place where some women dress him with a new suit. He is later sent to join a gladiatorial game where he has to try to survive. The more-than-seven-minute clip then shows quick shots of light cycles and the battles.
To Read More Click Here.