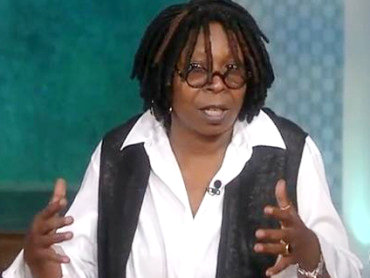 At the Thursday, August 5 episode of "The View", Whoopi Goldberg took the chance to explain the real situation behind the allegation that she hit the talk show's guest Michaele Salahi. The host admitted that she launched "choice words" at "The Real Housewives of D.C." star but denied that she hit her. And Whoopi has a tape to prove it.
Whoopi did not want to extend further into the show to address the situation. Immediately after she sat on the chair, she showed a clip of what happened on the said episode when she appeared from the backstage and startled Michaele from behind. It was then shown from a different angle where it was clear that Whoopi lightly touched Michaele's side instead of giving her a hit.
To Read More Click Here.