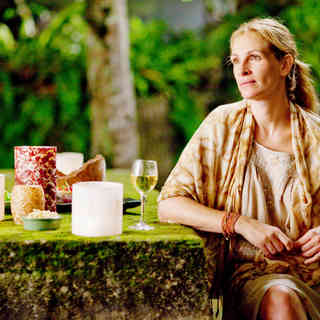 Leading Hindus have given Julia Roberts' new film the thumbs up and hope the movie adaptation of Elizabeth Gilbert's travel memoir "Eat, Pray, Love" encourages fans to find out more about the religion.
In the film, Roberts, as Gilbert, travels to India as part of a spiritual pilgrimage and learns all about yoga, meditation and life in an ashram. It's believed the actress actually visited the site of Gilbert's spiritual awakening.
U.S. statesman Rajan Zed, who led a campaign to boycott Mike Myers' film flop "The Love Guru" on grounds the movie was offensive to Hindus, insists Roberts' new movie is a film Hindus should support.
He tells WENN, "It will be interesting for movie fans attracted to spirituality and Hinduism to see how Gilbert, played by Roberts, explored spirituality and the art of devotion, adapted to ashram life, and discovered self in Eat, Pray, Love. We wish the film every success."
To Read More Click Here.