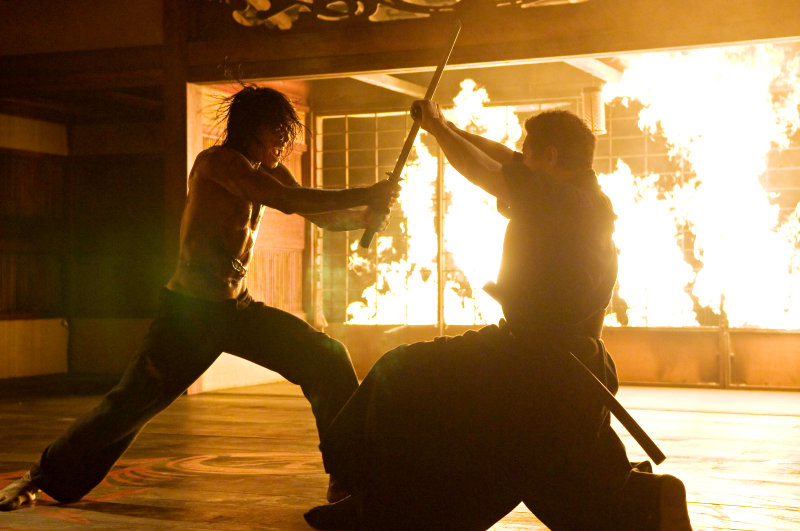 A new clip for action movie "Ninja Assassin", starring Korean actor Rain, has come out. Debuted by IGN, the clip highlights the fighting scene between Raizo and another character of the movie inside a burnt building.
In the film, Raizo is told as one of the deadliest assassins in the world. Being raised to be a killer by the Ozunu Clan, a secret society whose very existence is considered a myth, he is haunted by the merciless execution of his friend by the Clan. Razio later breaks free from them and vanishes.
The movie then follows Raizo who is preparing to exact his revenge. Teaming up with Europol agent Mika Coretti, he is entangled in a deadly game of cat and mouse through the streets of Europe. Both of them should trust one another in their effort to bring down the elusive Ozunu Clan.
To Read More Click Here.