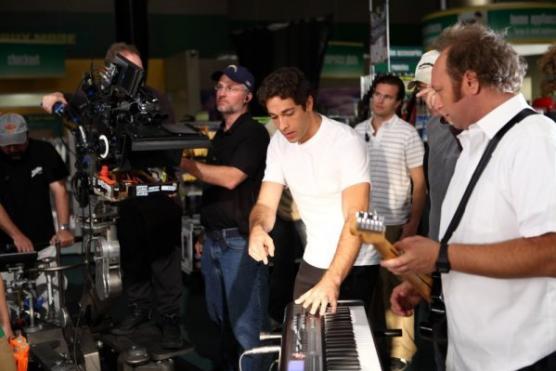 Next week's episode of Chuck is significant for two reasons:
* Chuck is left alone at the base after Sarah, Casey and Shaw depart.
* The installment is directed by Zachary Levi himself.
Below, we've posted a behind-the-scenes look at Levi taking the helm, followed by a number of photos from "Chuck Versus the Beard."