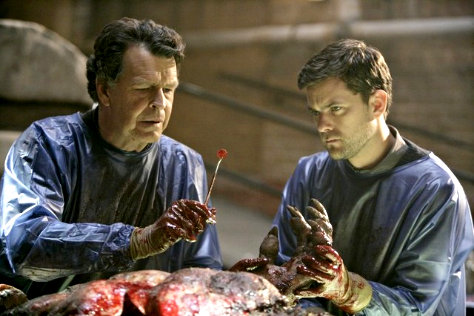 A passenger of a flight requests the stewardess to keep him away from the other passengers because he is transforming, all new in "Fringe". The investigation of an incident aboard a international airplane leads Olivia and Peter to go undercover.
When the Fringe Division delves into another bizarre occurrence aboard an international jumbo jet, freakish remains are discovered at the crash site. Memories tip the team toward some promising leads, but the bigger picture and mysterious threat eludes them. With limited options and insufficient intelligence, Olivia and Peter go undercover. Walter and Peter discover a familiar looking chip in human remains.
"The Transformation" will air February 3. Meanwhile, the show has not been renewed for a second season but Fox entertainment president Kevin Reilly said that he will "anticipate it would be".
For The Preview click Here