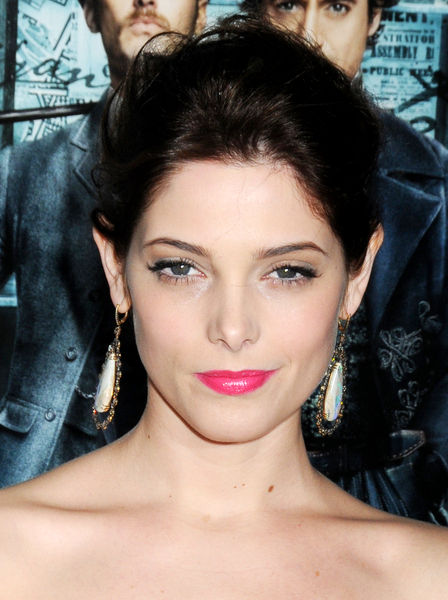 "Twilight" beauty Ashley Greene has stripped off to have special 'skinsuits' painted onto her body for a new advertising campaign by U.S. drinks brand SoBe Lifewater. The actress agreed to model the SoBe skinsuits for the annual Sports Illustrated Swimsuit issue to promote the beverage company's new zero calorie flavors.
But hers is a photoshoot with a difference - she didn't actually wear any swimwear. Instead, artists covered Greene's modesty with artwork featuring amphibian scales designed by make-up expert Joanne Gair. The colourful designs were painted directly onto Greene's skin in the guise of a one-piece swimsuit - and the 22 year old is stunned by the final results.
She says, "Being a part of the SoBe skinsuit shoot in the Turks and Caicos was amazing. It took the artist 12 hours to paint the SoBe scales on each skinsuit, but it was totally worth it. It's an experience I'll never forget."
The iconic Sports Illustrated Swimsuit edition hits newsstands next month, in Februaty. SoBe is part of the PepsiCo brand.