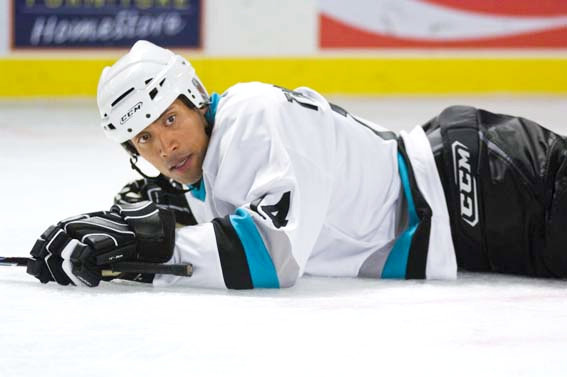 The 20th Century Fox has shared another preview to upcoming movie "Tooth Fairy". Debuted by Coming Soon, the video exposes a hockey player, played by Dwayne "The Rock" Johnson, who seems proud of his title "The Tooth Fairy", which comes from his habit of separating opposing players from their bicuspids.
Derek "The Tooth Fairy" Thompson is a hard-charging minor league hockey player who is sentenced to hard labor as a real tooth fairy, complete with the requisite tutu, wings and magic wand, after he discourages a youngster's hopes. At first, the meanest man in hockey can't handle the task forced upon him.
He finds himself bumbling and stumbling as he tries to furtively wing his way through strangers' homes, doing what tooth fairies do. But, not everything is a mess. As he slowly adapts to his new position, he begins to rediscover his own forgotten dreams.
Coming from director Michael Lembeck, "Tooth Fairy" has Julie Andrews and Billy Crystal in supporting roles. Originally scheduled for release on November 13, 2009, this comedy will open wide in theaters across the U.S. on January 22, 2010.