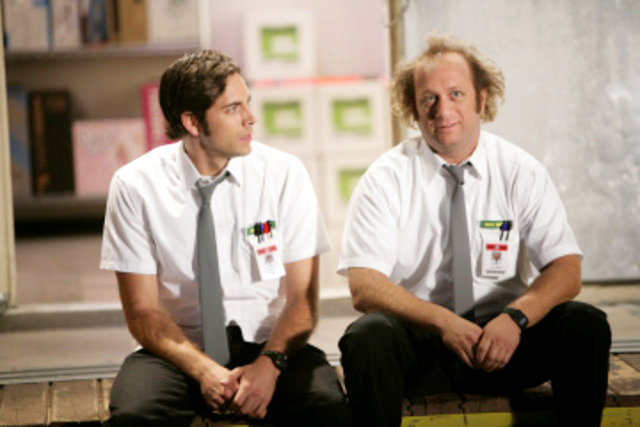 In order to quench "Chuck" fans' thirst for the series which only returns on September 20, the producers are launching a series of webisodes that begins September 7. The title, "Chuck Presents - Buy Hard: The Jeff and Lester Story", suggestively says that the special featurettes will focus on Buy More's wacky duo.
According to IGN, the storyline is still tied to the series. In the last season finale Jeff and Lester were forced to go on the run, and the snippet for the first webisode reveals that they are still on the lam, presumably wanted by authorities. Although made fugitives, Jeffster can't distract themselves from their main mission which is to "track down a copy of a new game you just might have heard a little bit about - Halo: Reach."
To Read More Click Here.