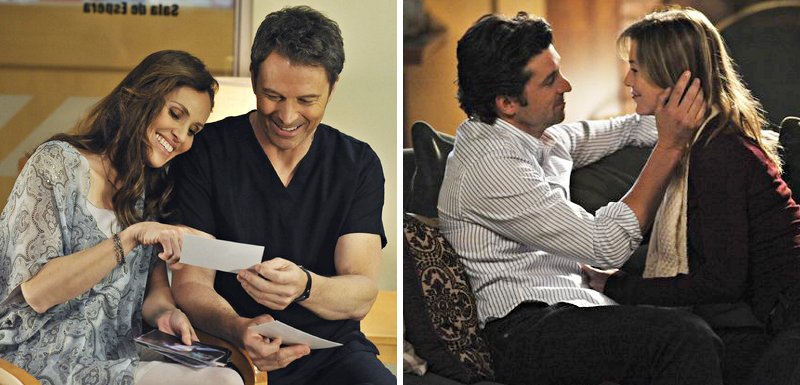 There will be two sets of wedding bells this Fall with the return of "Grey's Anatomy" and "Private Practice". Shonda Rhimes, creator to both series, confirmed that back-to-back nuptials will happen on September 23 aka the season premieres. "We're going to have a night of weddings," she said.
However, Rhimes refused to spill which couple would walk down the altar on "Grey's". The closest possibility would be longtime-couple Derek and Meredith who had an unusual post-it 'wedding vows' in season 5. But it may also be Arizona and Callie who at the end of last season decided to get back together and have kids.
To Read More Click Here.