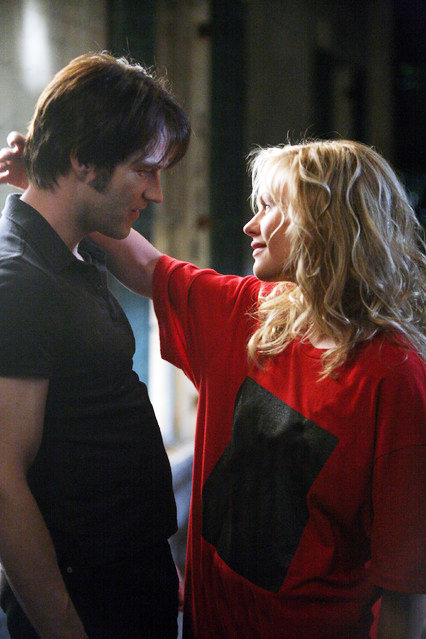 While appearing on "Lopez Tonight", Anna Paquin shared a "True Blood" clip from the upcoming episode airing this Sunday, August 15. The scene involved her character Sookie and real-life boyfriend Stephen Moyer's Bill talking about why the Queen of Louisiana and Russell want to capture her. This would be the few moments before Bill tells Sookie that he knows something about her.
Called "Everything Is Broken", the episode also covers Nan Flanagan's detours to Fangtasia to confront Eric about the Magister's disappearance. A grief-stricken Russell vows revenge against his foes, vampire and human. Jason gets unexpected help as he goes up against Felton and Calvin. Sam is distressed by Tommy's attitude; Tara encounters a new ally and an old tormentor; Hadley introduces Sookie to a new family member; Arlene despairs about her future; Hoyt confronts his true feelings.
To Read More Click Here.