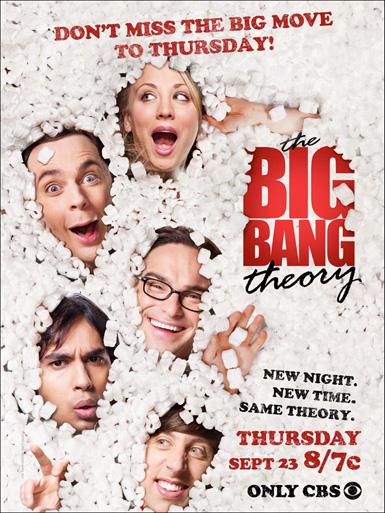 Look out, Bones!
Take cover, Community!
Sheldon, Leonard and company are invading the 8 p.m. time slot on Thursdays this fall, as The Big Bang Theory makes a major move. But, don't worry fans, this poster should quell any fears you may have about other changes to the show. Just read its tagline:
To Read More Click Here.