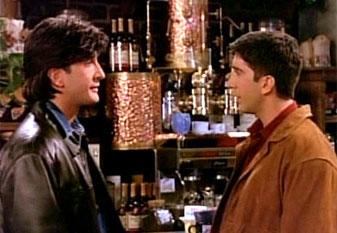 Season two of the quintessential sitcom, Friends, was definitely one of the most memorable in the show's history. Despite premiering with Ross' new girlfriend, introducing Rachel's Ross clone, Russ, the season was primarily about Ross and Rachel finally discovering their mutual feelings.
Along the way, the rest of the Friends cast had plenty of their own defining moments including Joey being cast as Dr. Drake Ramoray, Monica dating her parents' friend, Richard, and Chandler getting a creepy new roommate, Eddie.
Having already achieved mainstream success with its first season, the sophomore season also contained plenty of guest stars including Jean-Claude Van Damme, Julia Roberts, Brooke Shields, Tom Selleck, and Charlie Sheen.
To Read More Click Here.