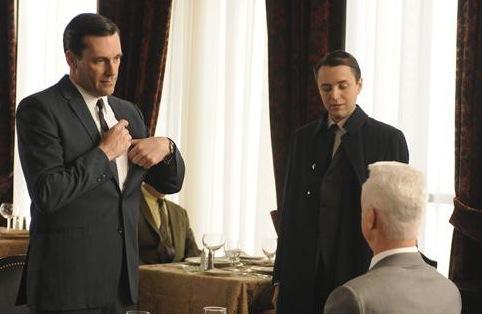 Based on a few quotes and spoilers - and especially this poster - it's clear that Don Draper and company will have a fresh start when season four of Mad Men premieres on July 25.
New series regular Jared Harris (Lane Pryce) echoes that sentiment, telling TV Guide this week:
"It's almost like this first episode is a new pilot. [Creator Matthew Weiner] gets to chuck all the cards up in the air and rearrange them in any way he wants again."
Those cards will definitely include the progress of Sterling Cooper Draper Pryce; Betty's relationship with her new man; and Pete and Peggy's working relationship.
To Read More Click Here.