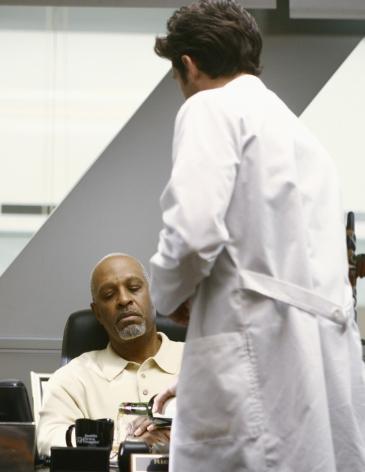 It's safe to say the Seattle Grace-Mercy West merger did not work out for anyone.
No offense to Dr. Jackson Avery (Jesse Williams) and his good looks, but no one else came out of this looking good. Especially not the Chief, who started drinking again.
On Thursday's episode of Grey's Anatomy, "I Like You So Much Better When You're Naked," the truth finally came out thanks to Derek, who's poised to take the top job.
So what does this mean for James Pickens, Jr., (Chief Richard Webber) staying on the show? How will the doctors take to Patrick Dempsey's Derek being the boss now?
Sources say Pickens is not leaving the show and Derek is not permanently taking his position. But Derek will be acting as interim chief while Richard works on his issues.
To Read More Click Here.