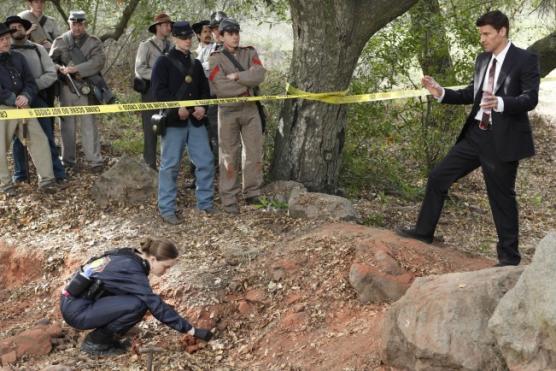 On this week's episode of Bones, Brennan and Booth hear to a a Civil War reenactment site to investigate a human skeleton buried in the ground there.
It ends being the body of the ex-boyfriend of a dentist. Interesting...
As you browse through your favorite Bones quotes and check out a few spoilers for the weeks ahead, click on the photos below from "The Dentist in the Ditch." They're followed by the official Fox promo for the episode...