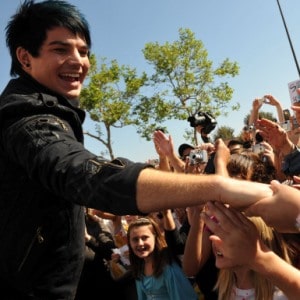 It's been quite a while, but it was only last Tuesday, while watching the Top 4 perform on American Idol, did it finally dawn on me: the entire season is going for Adam Lambert. Now, I'm sure some of you have heard of my gripes against arguably the most dominant contestant this season. Yes, I know many people like him--I'm surrounded by fans every single day, actually--and I know he's all but won this competition. But I'll dare start an argument here. For all that he can do, I'll try stating the case, as to why Adam should not win American Idol.
And no, I'm not bitter or anything. Not because all four of my favorites this year--most recently, Allison Iraheta--got the boot. Not because of the circumstances surrounding this season, from the beginning when the judges were praising the male contestants, or of the judges going as far as to predict who will be in the finale, which is either Adam or that other guy, Danny Gokey. Not because of who he is or what he does--what does that have to do with it in the first place? It's just that, after months of performances, cracks have started to show in what was otherwiase an immaculate contender. Let me list down my points.
To Read More Click Here.