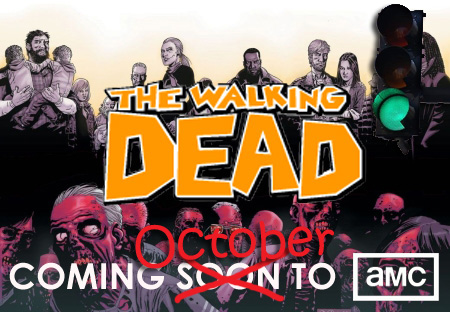 AMC announced that Michael Rooker (Jumper) and Norman Reedus (The Boondock Saints) have signed on to star in its much anticipated new series THE WALKING DEAD.
The two actors will play brothers Merle Dixon (Rooker) and Daryl Dixon (Reedus), one a redneck ex-con and the other equally as dangerous. Based on the comic book series written by Robert Kirkman and published by Image Comics, AMC's The Walking Dead is currently in production in Atlanta, GA, and is scheduled to premiere this October during AMC Fearfest, the network's annual blockbuster marathon of thriller and horror films.
Rookeris best known for his roles on The Bone Collector, Slither, and Henry: Portrait of a Serial Killer. Reedus is best known for his role in the cult movie The Boondock Saints.
Additional new cast members of The Walking Dead include Andrew Rothenberg (Jim), Juan Pareja (Morales), Iron E. Singleton (T-Dog), Jeryl Prescott Sales (Jacqui), Melissa McBride (Carol) and Adam Minarovich (Ed); all of whom are members of the "survivor's camp."
To Read More Click Here.