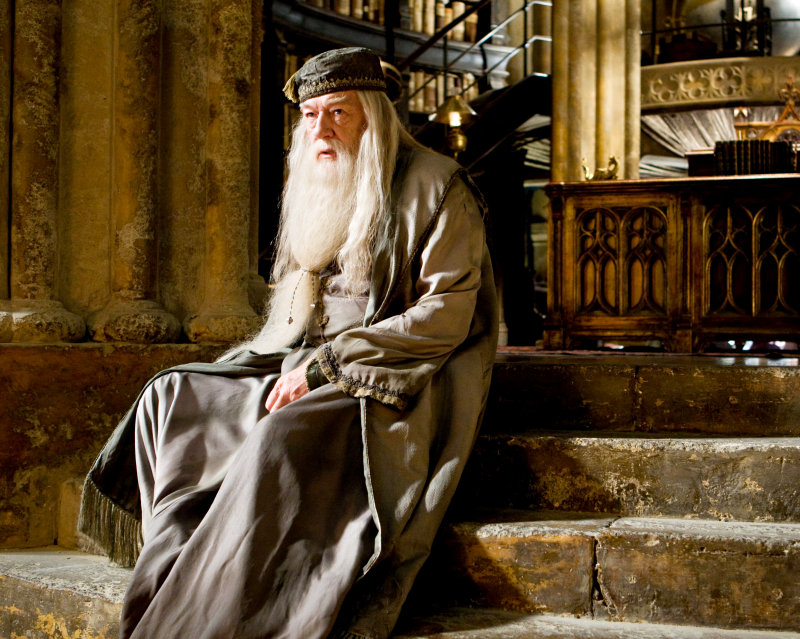 Days before "Harry Potter and the Half-Blood Prince" opens wide in theaters across the U.S., a brand new clip from the drama fantasy has been put out via Yahoo! Movies. Around eighty seconds long, the snippet highlights on the moment Professor Dumbledore meets up with Harry to discuss how to destroy Voldemort.
[SPOILERS ALERT!] In the clip, it can be seen that Dumbledore believes that Voldemort's magic is beyond anything he's imagined, presenting Harry with two of the dark wizard's Horcruxes; the Tom Riddle's Diary and Marvolo Gaunt's Ring. The sneak peek also gives out a chance to get a better glimpse at Dumbledore's injured hand.
"Harry Potter and the Half-Blood Prince" will center its story at the time when Voldemort's grip on both the Muggle and wizarding worlds is tightening. With Hogwarts no longer being the safe haven it once was, Dumbledore begins to prepare Harry for the final battle that he knows is fast approaching. Bringing in his old friend and colleague Professor Horace Slughorn, Dumbledore works together with Harry to unlock Voldemort's defenses.
Directed by "Harry Potter and the Order of the Phoenix" helmer David Yates, it features the likes of Daniel Radcliffe, Rupert Grint, Emma Watson, Michael Gambon, Tom Felton, Helena Bonham Carter and Robbie Coltrane among others. Rated PG, it will be distributed by Warner Bros. Pictures in U.S. on July 15.