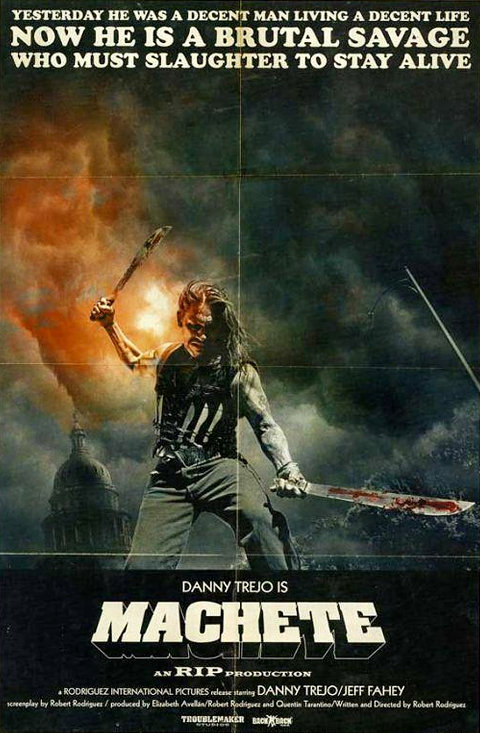 Jessica Alba is listed among the actors tapped to star in Robert Rodriguez's "Machete", and the first look at her in character as Sartana has made its rounds. Brought into attention by Coming Soon, the first look came in the form of a capture of the film's character poster which is being displayed at the American Film Market.
The part of Sartana places the leading lady of "The Love Guru" as an immigration customs enforcement agent who is tracking the titular character down. She will be starring opposite Danny Trejo who takes on the role of Machete in the movie which cast ensemble also consists of Robert De Niro, Michelle Rodriguez, Steven Seagal and Lindsay Lohan.
"Machete" centers its story around a renegade former Mexican Federale named Machete. Roaming the streets of Texas after a shakedown from drug lord Torrez, he reluctantly takes an offer from spin doctor Benz to assassinate corrupt Senator McLaughlin. But, Benz double crosses him. Now, on the run and and being tracked by Sartana, he enlists the help of a saucy taco slinger Luz, his "holy" brother Padre and a socialite with a penchant for guns April to go after Benz.
The movie is based on the fake trailer in Rodriguez's "Grindhouse" and has Rodriguez in triple duties as director, producer and writer. He shares the directing seat with Ethan Maniquis. No date has been set just yet for the film's U.S. release.