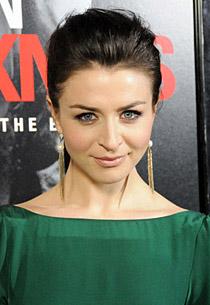 Now that we know it's not Callie and Arizona tying the knot on Grey's Anatomy - by now you've surely heard about Cristina and Owen - what's in store for Calzona this year?
Let's just say it's shaping up to be a crowded situation.
Arizona decides to move in with Callie, according to EW, and of course, Torres is sharing an apartment with Cristina ... who's become the anti-Cristina and is marrying Owen.
That's not the only obstacle, either. Creator Shonda Rhimes reveals that "Some stuff happens with their careers that's going to take them in opposite directions possibly."
To Read More Click Here.