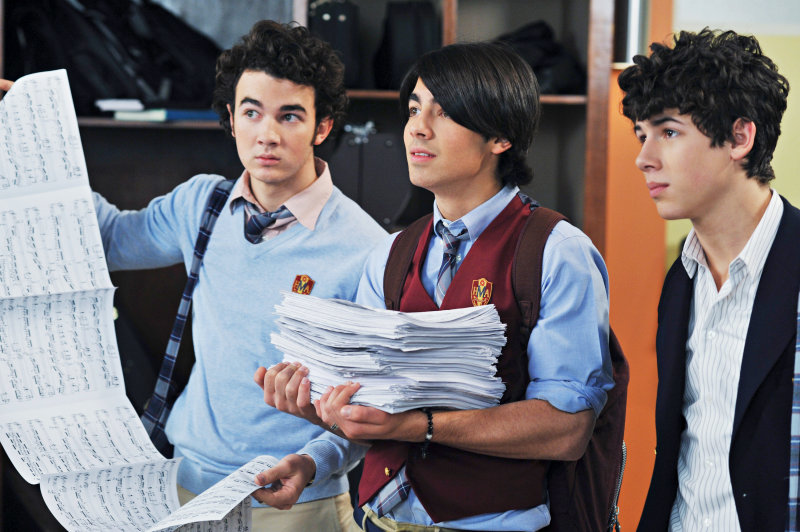 Joe finds that it is tough being a Lucas brother when he develops a crush on an orchestra player who dislikes celebrities. In the eleventh episode of "J.O.N.A.S!" which is airing June 28, Joe eventually joins the school's orchestra to impress his crush.
Being the good brothers that they are, Kevin and Nick have to help Joe developing a classical piece to prove he is a serious musician. Meanwhile, Stella bets Macy that she can avoid texting longer than Macy can go without talking about JONAS.
Unlike in the usual Sunday schedule, "Hannah Montana" and "Sonny With a Chance" will not be the lead-ins for "J.O.N.A.S!" this week. Instead, Disney Channel will air an exclusive sneak peek to Walt Disney Pictures' "The Princess and the Frog". An animated comedy adventure that provides a modern twist on a classic tale, it features a beautiful girl named Tiana, a frog prince who desperately wants to be human again, and a fateful kiss. It will be released widely in U.S. theaters on December 11.