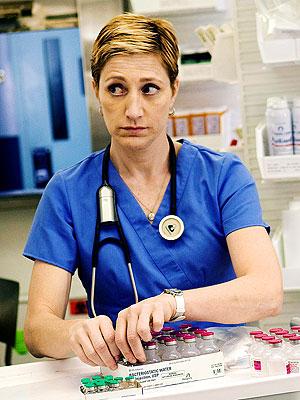 HBO has not announced a premiere date yet for season two of Nurse Jackie, but the network has revealed a trio of tidbits regarding the series:
1. It returns to the air in March;
2. It won't pick up immediately where season one concluded, as some time has passed, said an insider;
3. Harvey Fierstein will guest star in one of the second season's final episodes, playing the partner of a patient at the hospital.