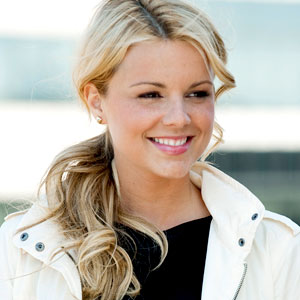 Ali Fedotowsky's stint on The Bachelorette has ended, but her time on-camera hasn't.
The bubbly blonde will debut Monday as a correspondent for Fox 5 in her and Roberto Martinez's new hometown of San Diego.
"Thrilled to be a part of the Fox 5 San Diego news team! My 1st segment is Monday morning. Love being involved with the community this way :)," she posted on Twitter.
So what will she be doing?
"I'll be focusing on relationship stories mostly," she tells E! News exclusively. "Some people may wonder why I would be good at talking about relationships and think it's because I was on The Bachelor, but I actually studied relationships and intimacy in college."
The psych major, who wrote her thesis on courting rituals, says her stint at the station will depend on how she does during her live segment.
To Read More Click Here.