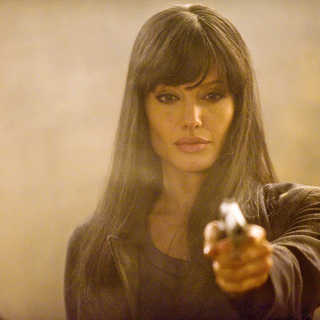 Angelina Jolie will grace San Diego Comic Con 2010. Following speculation of whether or not she will be part of "Salt" panel, The Hollywood Reporter has obtained confirmation that the actress will indeed join the convention on Thursday, July 22 at 1:00 P.M.
Jolie's longtime partner Brad Pitt is also expected to make an appearance at the Con since his animated movie "Megamind" is also brought to the convention. However, as of press time there has been no confirmation about his involvement. Meanwhile, other voice cast such as Will Ferrell, Tina Fey, and Jonah Hill have been announced to attend the panel on July 22 at 10:00 A.M.
To Read More Click Here.