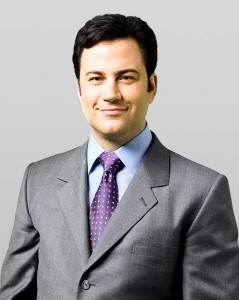 Jimmy Kimmel will return Monday the 19th after sitting on his ass for a couple of weeks. The late-night host is rumored to have asked for a couple of weeks off to grieve the ending of LOST. So few of us have had time to find closure. Here is who Kimmel has on tap:
Jimmy Kimmel Live! returns after a 2-week hiatus with a fresh batch of episodes featuring Hollywood's biggest stars. The new episodes begin Monday, July 19th with Emmy winner Kyra Sedgwick, who joins Jimmy to talk about her recent Emmy nomination for The Closer and what its like to be only one degree to Kevin Bacon.
To Read More Click Here.