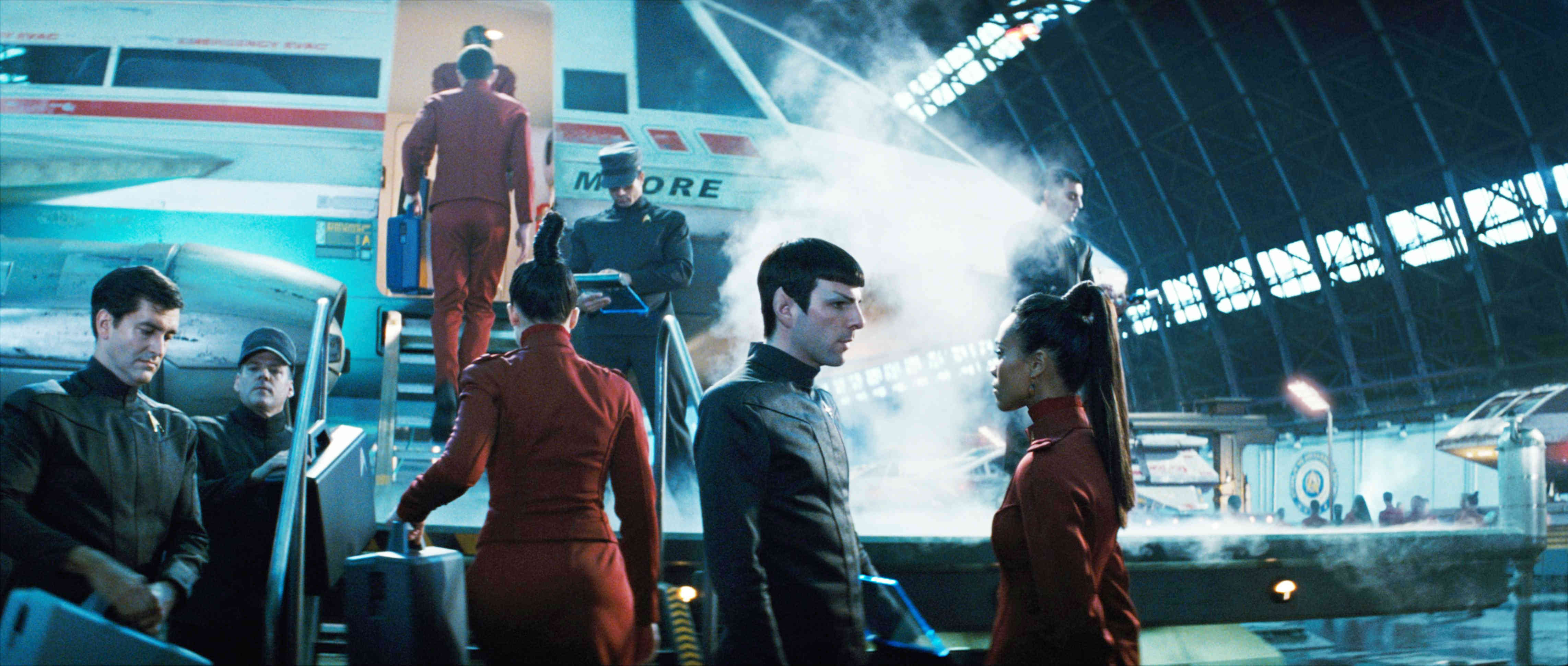 "Star Trek" is coming out earlier than its planned schedule. Of the release date shifting, Coming Soon has reported that Paramount Pictures have pushed the sci-fi movie forward to see a Thursday, May 7 release in the theaters across the U.S. rather than a Friday, May 8 opening. The movie reportedly will be debuted starting at 7 P.M.
Release date changes aside, several new images from the J.J. Abrams-directed film have been put out. Seven in all, some of fresh photos give out close-up shots of several characters, including Chris Pine's Captain James T. Kirk, Zachary Quinto's Spock and Zoe Saldana's Uhura. Some others capture part of the action sequences to be seen.
"Star Trek" is the eleventh feature film of the famed sci-fi movie. Serving as the prequel to "Star Trek" original series, it centers its story on James T. Kirk and his fellow USS Enterprise crew members during their years at Starfleet Academy providing story to both Kirk and Spock's childhoods.
Directed by J.J. Abrams, the flick is being filmed using a script written by Roberto Orci and Alex Kurtzman. In addition to Chris Pine, Zachary Quinto and Zoe Saldana, it also sees Winona Ryder, Karl Urban, Anton Yelchin, Eric Bana and Leonard Nimoy in the cast ensemble.