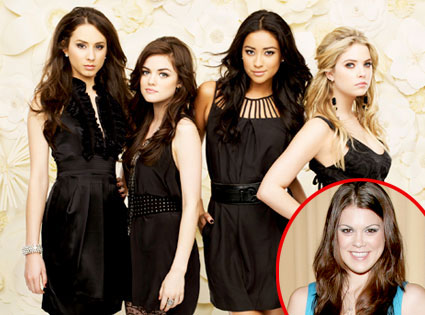 Soon after Pretty Little Liars returns on January 3, viewers will meet a slew of new characters.
Tyler Blackburn will recur as a bad boy named Caleb, Alona Tal will cause problems between Ezra and Aria and now E! News reports that Lindsey Shaw will guest star on at least two episodes.
The actress, who appeared on the TV version of 10 Things I Hate About You, will portray Paige McCullers, an overly competitive rival of Emily who tries to take down this Pretty Little Liar on her way to aquatic glory.