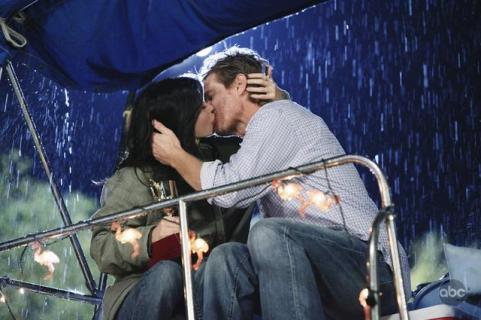 This week's episode of Cougar Town is titled "Stop Dragging My Heart Around."
During the half hour, Jules seeks comfort in Bobby following her break-up with Jeff. Throw in a bottle of wine and (SPOILER ALERT!) this happens:
Also on the episode:
* Laurie learns of something Jules and Grayson have in common;
* Plans between Travis and Kylie don't go as planned.