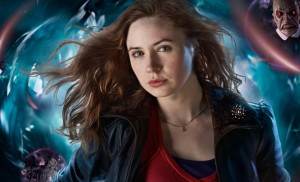 Amy Pond is having a baby. Or rather, she will become pregnant before the end of the season. May 15's episode seven, "Amy's Choice," will skip forward another five years into the future (At this rate, Amy will be 76 by the end of the season). Obviously the events of "Vampires of Venice" will separate the Doctor and Amy for that length of time, possibly leaving her in a life with Rory, her fiance whom she blatantly tried to cheat on with the Doctor at the end of "Flesh and Stone."
She'll also be pregnant when the Doctor returns.
To Read More Click Here.