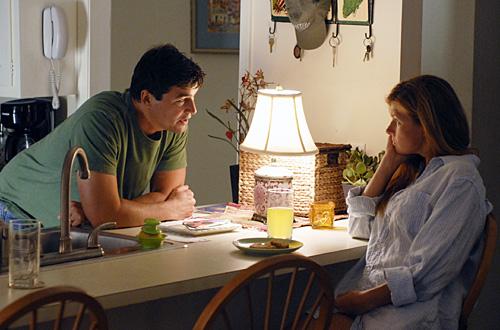 Another week, another great episode of Friday Night Lights.
There were three main storylines this week, all of which we'll tackle (pun... intended!) below. First, read through our detailed recap of "In the Bag."
1. Shooting Down a Problem: Of all the times Eric has motivated a player or given him a talk about life outside football, this one left the most to be desired. It played out like a Pubic Service Announcement. It also felt like there were a few scenes missing.
Three of Vince's friends have been killed on the street? We understand this storyline was shot from the coach's point of view, but it would have been nice to have seen more of Vince's dangerous world before the issue was quickly resolved with him handing over his piece.
To Read More Click Here.