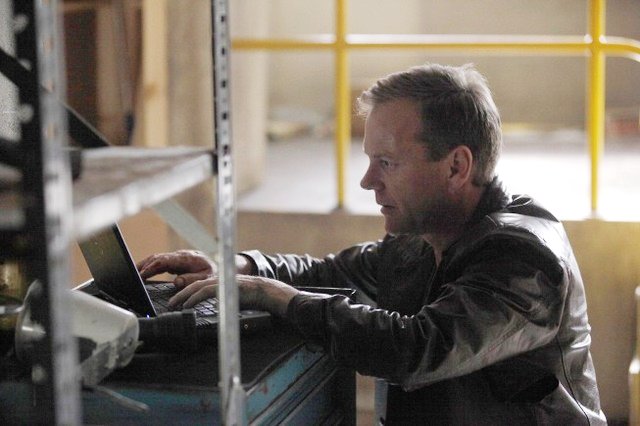 The series finale opens on Cole learning that Jack has killed Novakovich and his men before jumping off the radar again. Though Jack has evidence of the Russian involvement in Omar Hassan's assassination, both Arlo and Cole agree that Jack has gone overboard. Still, Cole presses on to find Jack by heading to Jim Ricker's apartment.
Cole's arrival at Ricker's place is definitely not welcome. Ricker immediately wipes his computers before Cole even has a chance to enter. The two face off, but Cole is able to explain he's actually there to help Jack - well, at least to make sure he doesn't end up dead. Ricker gives up the info that the Russian president is really the man behind the order to kill Renee Walker. Oh, he's in trouble!
Over at CTU, Agent Burke questions Chloe (just as she's learning Meredith Reed has been arrested) on why Cole is back on duty. Get over yourself, buddy, you're not in charge anymore. Cole fills Chloe in on Jack going after the Russian prez, adding that the recording Jack has is the only one left, so they need to find Jack first and get Suvarov out of the line of fire.
Logan finally decides to reveal the truth to President Taylor, letting her know that Suvarov is implicit in all the misdeeds from Day 8. Fortunately, Logan thinks Jack didn't find out about the Russian president's involvement, so their worries should now be over. Little does he know, Logan just fed Jack this information since Mr. Bauer bugged him in the previous hour.
To Read More Click Here.