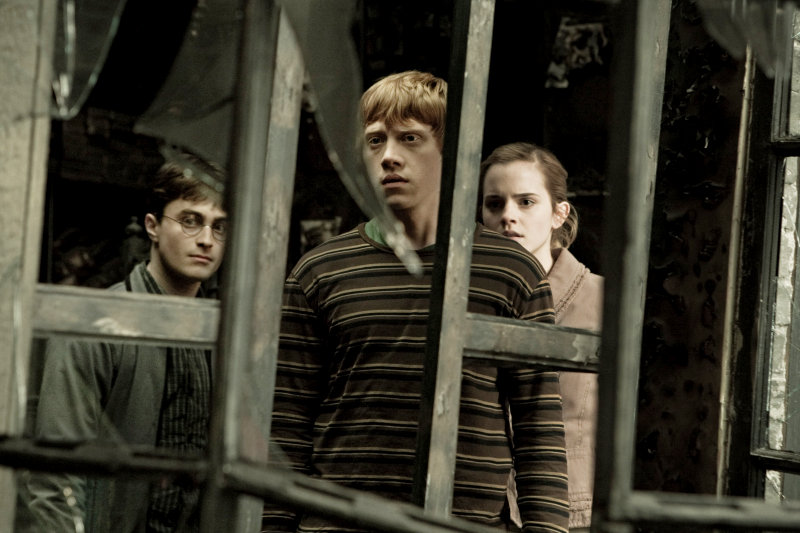 A week shy of its theatrical premiere, "Harry Potter and the Half-Blood Prince" unleashes two more fresh clips. The two clips pick up different themes, one that comes out via MSN exposes the impending danger Harry and the wizarding world are facing, while the other which gets out courtesy of MTV focuses more on the 'romance in the air' tone.
The MSN clip is called "Handful of People". It gives out a scene inside the Burrows wherein Harry, Mr.Weasley, Tonks and Lupin sit together to talk about how the danger may have penetrated Hogwarts. In the meantime, the MTV clip is titled "Table for Three". It sees Harry, Ron and Hermione witnessing some kissing action between Ginny and Dean Thomas at The Three Broomsticks before professor Horace Slughorn gives two of them a special invitation.
"Harry Potter and the Half-Blood Prince" will center its story at the time when Voldemort's grip on both the Muggle and wizarding worlds is tightening. With Hogwarts no longer being the safe haven it once was, Dumbledore begins to prepare Harry for the final battle that he knows is fast approaching. Bringing in his old friend and colleague Professor Horace Slughorn, Dumbledore works together with Harry to unlock Voldemort's defenses.
Directed by "Harry Potter and the Order of the Phoenix" helmer David Yates, it features the likes of Daniel Radcliffe, Rupert Grint, Emma Watson, Michael Gambon, Tom Felton, Helena Bonham Carter and Robbie Coltrane among others. Rated PG, it will be distributed by Warner Bros. Pictures in U.S. on July 15.